Educational and Interactive
Apple and Pear Children's Book and Flashcards
Learn with Every Card.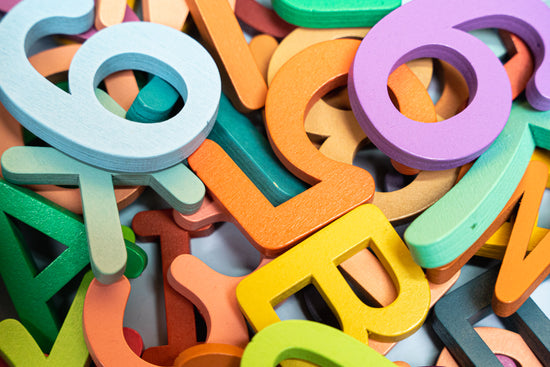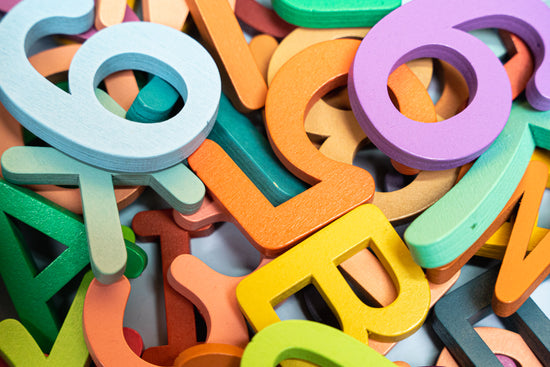 Apple and Pear Products
Our products are exclusively designed to promote early childhood learning among toddlers using an effective and engaging way. Our flashcards are a fun-filled method of learning for kids. The benefits of flashcards are; that it maximises learning and improves the children's memorisation skills. It is very essential to keep in mind that these flashcard are not only designed for your toddler to identify and learn, but also to stimulate their brain. 
Apple and Pear in the Rainforest book helps Improve awareness of the world around your toddler. Engages "active recall" and strengthens memorisation. It will increase your toddler's ability to compose stories, analyse a problem, and enrich their vocabulary.
Apple & Pear Interactive and Educational Animal Themed Flashcards
Regular price

$65.00

Sale price

$34.00
Product Description

Background Story

Children learn in many ways. Each child has his/her own way of learning—some learn visually, others through touch.

Between the ages of 2 and 3 your toddler's brain power increases at an astonishing rate. The improvements in their thinking, learning and memory skills give them all kinds of new ways to play, explore and express their opinions

So, why not give your toddler a head start in life and take their imagination into a whole new level. These Animal themed cards will do just that for your toddler, through interactive play your toddler will develop and gain new skills. 

Interactive Play that Teaches:

Letter and number recognition
Colour and shape recognition
Counting Skills
Hand-eye coordination
 Fine motor skills
Animal recognition
Letter and number tracing.

Set Features:

This set will help nurture your child's visual, focus and concentration skills, as well as language development.
They are not only fun and easy, but they will also take your child on a journey through the jungle to spot their favourite animals and maybe discover new ones along the journey.
The interactive wipe clean cards help develop your child's tracing skills. It helps your little ones refine their pre-writing skills, and builds the foundation for writing numbers and letters. Tracing is beneficial because it helps build fine motor skills.

By matching the letters and numbers with the cards will help promote your child's color recognition ability, hand-eye coordination. problem-solving skills, imagination and helps build a solid foundation for future learning.

Durable and sturdy build, this set is made with lightweight and durable materials with rounded edges for added safety.

Packed in a premium box with designated storage slots for each set of cards and wooden blocks, which makes storing the set more convenient

Why not add the Apple and Pear Carry bag to easily carry the box around along, to keep your child entertained when most needed.

The flashcards are designed with eye-catching colours accompanied by adorable illustrations to keep your child interested and engaged a lot longer. 

Best flashcards for Pre-school and Kindergarten.

Age Group: 

3 years and up

Set Includes: 

26 x Interactive A-Z Letter Flashcards

10 x Interactive 0-10 Number Flashcards

37 x Colourful Wooden Alphabet and Number Blocks

1 x Tracing Marker

1 x Premium Box  
Quality Materials Guarantee
Made with quality environtmentally friendly and resilient materials. Kids proof, durable cardboard with two sides lamination.
Speedy Delivery
This item is pre-packed ready to be dispatched within less than 24 hours.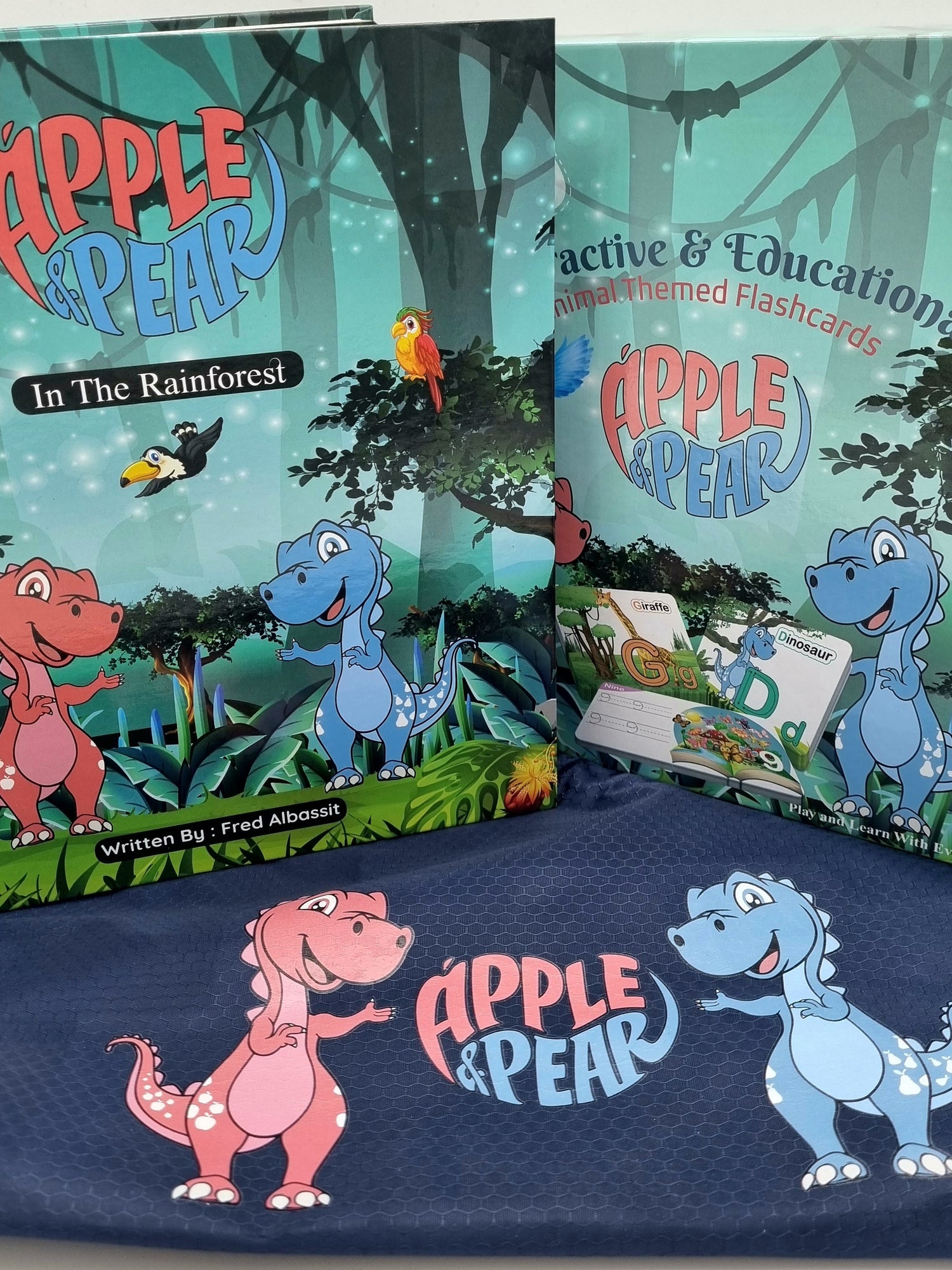 Quick view

Apple and Pear in The Rainforest - Hard Cover Children's Book

Regular price

$14.00

Sale price

$11.00
Quick view

Apple & Pear Interactive and Educational Animal Themed Flashcards

Regular price

$65.00

Sale price

$34.00
Quick view

Apple and Pear Carry along Drawstring Bag

Regular price

$13.00

Sale price

$7.00
Bundle & Save
Build Your Own Basket